The Lighting Market Change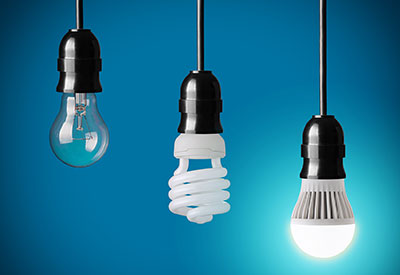 Feb 08 2016
David Gordon

Over the past 30 days there have been a number of lighting announcements that individually are company-specific but, when aggregated and considered from a category viewpoint, represent a significant lighting change in the industry… and may require distributors to re-evaluate their approach to the product category.
Here's some of what happened:
• Philips announced a strategic alliance with Cisco
• Acuity acquired Geometri and then announced their quarterly earnings (we'll highlight 2 lighting company reports in a separate post)
• Bill Tortora, formerly the VP Sales for Philips Lighting, left Philips to become SVP Commercial & Industrial at TCP (whose CEO is also from Philips)
• OSRAM Sylvania is being shopped to be sold
• Philips is reportedly seeking a buyer for Philips Lighting
And, as most know, GE Lighting evolved to "Current, powered by GE" for its LED initiatives and Acuity acquired Juno Lighting.
And we're sure that there are more, so consider these the highlights.
Let's touch on the potential implications of each for a moment:

1. Philips and Cisco. This is an alliance that is betting on connected and the potential for lighting to be the centre of the IoT. A portion is PoE (power over Ethernet) where lighting is essentially sold as part of an IT infrastructure. We know one lighting company that actively sells to IT VARs. The Philips / Cisco relationship starts begging a key question of "will Cisco VARs be able to sell lighting to end-users" as the press release states:
From Philips' SVP Head of Strategy and Maketing: "the focus of this alliance is on new builds and extensive retrofits, which "leaves a large portion of the market to be addressed by other technologies, including copper wiring. I think that you would see that the ease of this solution makes it such that, really, existing installers could also install it. But there is still a sizable market that goes on for those installers and for our distributors, which we'll continue to support and work with closely to make sure they have the best technology in the marketplace to be able to offer their customers."
From CISCO's SVP EMEAR, Cisco and executive sponsor of the Cisco – Philips Alliance, said "The world is becoming digital, and by working with Philips, we can help building owners more quickly digitize their lighting networks to drive better user experiences and efficiency. By partnering with Philips, we are delivering a reliable PoE-powered LED lighting solution using a highly secure IT network."
So, while this is focused on PoE, new construction and extensive retrofits, it appears that Philips is creating a new channel? Can distributors play?
2. Acuity and Geometri — this highlights how lighting will change. Geometri is a software/services company focused on indoor mapping, positioning and analytics. Lighting, through functionality driven by the LED electronics, can monitor foot traffic, collect data (which can then be made to be actionable) and more… eventually could it interact with building control systems? HVAC systems? Will data monitoring generate a recurring revenue stream for Acuity? Will distributors be able to participate in the revenue stream? Could distributors handle the monitoring and provide analysis for the end-users? Will distributor salespeople be able to conceptually sell the concept? And then there are the thoughts of how analyzing foot traffic could drive marketing and other consumer and office-driven behaviours. Lighting is no longer about visibility. It can be much more.
According to the press release, "Geometri adds advanced indoor mapping and navigation capabilities to the ByteLight indoor positioning technology solution from Acuity Brands, which helps retailers deliver a tailored, mobile-enabled omnichannel shopping experience to their customers. Indoor positioning also can be deployed to optimize and increase understanding of how occupants interact within large-scale indoor environments. These indoor capabilities, together with the ability to provide mapping for surrounding outdoor spaces, create new opportunities for data analytics that can lead to operational efficiencies, enhanced safety, and increased revenues in spaces such as airports, shopping malls, logistics centres, universities and healthcare facilities." Question: do you know of a distributor that has sold this service? Or are reps selling it? Or does it need a direct sale?
3. Bill Tortora — we have no specific insight into why Bill left. However, he was a key face of Philips to distribution. He grew up on the lamp side of the business. Philips has evolved into a fixture line with lamps as a sidekick (our words). What does his departure say about Philips' direction? We're sure many asked him at the NAED Western.
4. Sylvania being shopped… to China? It's been discussed and the parent company of Forest Lighting, MLS, has been mentioned as well as a consortium of a Chinese company and Bain. Surprisingly, the lamp business is reported to be valued at $545M.
Philips Lighting going also… and maybe to China as well. Philips may sell off Philips Lighting which reportedly is valued at $5.45B. Potential buyers are Chinese companies or private equity. Reportedly Acuity "could be interested in pieces," which says something about a company being successful and being able to invest through product development AND acquisitions by having strong cash reserves, an appreciating stock price and strong cash flow.
I spoke to an industry veteran to gain his perspective. He wrote:
LED technology has changed the game in so many ways beyond just the pure product value proposition. It is forming new alliances for sure and merging industry segments and the players within those segments into strategic partnerships. To me, the future value is a 50/50 split moving forward, meaning this technology will produce illumination but just as importantly convey information. Cisco and Philips are one good example of that and so is the recent acquisition of GeoMetri by Acuity, their mapping and analytical software marries well with the Sensorswitch platforms in providing data in the retail segment.
The Big 3 is like much in history, once a dynasty but now one of many key players. Philips is trying to sell the lighting business, with a goal of financial separation by February 1. Osram will be bought by the Chinese, maybe as early as April 1. GE has been lost in their lighting business for years. The simple but key question will be, which giant technology companies by the lighting OEMs and what will be their strategy to get to the market, direct, VARs, existing distribution????
And here's some commentary from Chris Brown regarding the Philips / CISCO alliance on Bill Attardi's EnergyWatch News as well as an article from Fortune that also references Cisco's historical approach on strategic partnerships and how this alliance differs from the Current by GE strategy.
And late breaking news, OSRAM has renamed its general lighting business …
"We have opted for a combination of the terms 'LED' and 'advance' and will call the newly established company LEDVANCE," said Olaf Berlien, Chief Executive Officer of OSRAM Licht AG. "The name reflects the trend toward LED in the lighting market as well as the opportunities arising from this development — opportunities LEDVANCE will actively exploit."
The product portfolio of LEDVANCE covers traditional lighting, modern LED lamps and standardized over-the-counter (OTC) luminaires, as well as connected and intelligent lighting solutions for smart homes and smart buildings.
So, GE is no longer GE (it's Current, powered by GE). Philips is ??? (in limbo. May remain the same, may not) and Osram is "LEDVANCE" (although they can use the Sylvania name). Big 3? The power (or need) for branding?
The changes represent exciting opportunities and undoubtedly create new business models, new opportunities and reactions from competitors.
From a distributor perspective it then becomes:
• are you an order taker and hence agnostic regarding these changes?
• whom do you align with relating to fixtures? Speaking of which, where is this leaving Eaton Lighting Solutions? Most of my clients most frequently mention Acuity.
• do you need "one of the Big 3" lamp lines as your "lamp replacement line" or do you go with another, perhaps more cost-competitive, supplier?
• If lighting is integral to your success, do you invest in a category management mentality as well as invest in personnel, and maybe infrastructure, to become a true solutions provider and eventually develop recurring revenue services?
• And, how do you actively market your differences (and are you willing to invest to do this?)
• What will the Big 3 end up being? Could Google get involved, like when they bought Nest? Could Cisco decide to buy Philips Lighting and expand from PoE into LEDs driving Wi-Fi and hence routers, servers, etc.? Will China be the sole producer of replacement lamps (and eventually LEDs?
The lighting world… it's changing.
And speaking of change, Channel Marketing Group is conducting an LED screw-in replacement lamp survey. Give us your input and we'll share a free copy of the report: www.surveymonkey.com/r/FNXV6HD

---

David Gordon is President of Channel Marketing Group. Channel Marketing Group develops market share and growth strategies for manufacturers and distributors and develops market research. CMG's specialty is the electrical industry. David Gordon also authors an electrical industry blog, www.electricaltrends.com. He can be reached at 919-488-8635 or dgordon@channelmkt.com