Lumisave: High-Quality Solutions for the Toughest Environments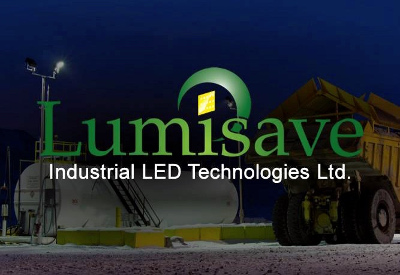 February 25, 2019
Lumisave's story starts in 2009. With LED lighting in its infancy there was a gap within the local market to provide high-quality Industrial grade lighting solutions for the toughest of environments. Not only were the prospects of LED's longer life cycles appealing to the industrial sector, added safety components such as better quality light, durability, and instant-on capabilities appealed to the local industries. Lumisave has since grown to become a trusted name within a variety of industries. Having completed various major projects within the mining, forestry and oil & gas fields, Lumisave continues to be a lighting leader.
Lumisave is focused on technical solutions. By working closely with each customer, they are able to understand the needs and develop lighting solutions that save energy, reduce costs, improve safety, and upgrade light quality. They focus on quality and sustainability by building a more durable product; ensuring fewer replacement fixtures, there is less need for rare earth materials, which helps to ease the global demand.
All their products are manufactured in Canada because they believe in supporting the communities that support them. Not only is their durable product a great fit for heavy industrial applications in sectors such as mining, forestry, and oil and gas but their dedicated sales team will ensure the right fit for all LED lighting needs.
Started by a group of electricians who had vast experience within the various industrial sectors of Northern British Columbia, Lumisave was born out some of the harshest winter environments. By working closely over the years with industry leaders they advanced their product offerings to fill the needs within those tough environments. Over the years Lumisave has worked closely with some of the largest companies in North America to provide industrial lighting solutions, continually innovating and providing unique solutions.
Find out more: lumisave.com.