In a Changing World, the News are Good for John A. Preville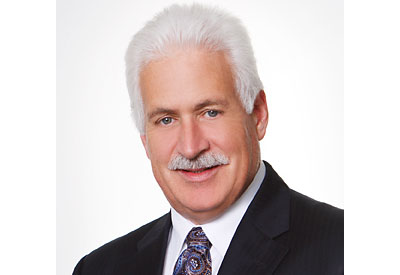 Septembr 21, 2017
By Line Goyette
John A. Preville, President and CEO of LEDVANCE Canada, the company born out of the former Osram Lamps business division, is a happy man. He sees challenges and opportunities everywhere, and for this industry veteran and Concordia University alumnus, that's what gives him the impetus to move forward. A member of the lighting industry for over 16 years, he has seen market transformations and technological innovations first hand, and firmly believes that all these changes, including the new Canadian operations, are opportunities to solidify links with his preferred partners in the distribution channel.
When LEDVANCE was launched last year, he was keen to talk about the company's Canadian production http://electricalwholesaler.electricalindustry.ca/peers-profiles/1374-ledvance-in-canada-building-on-a-legacy-of-innovation-and-the-sylvania-brand.. "We have more than 150 employees in Canada including those at our factory in Drummondville, Quebec, and we are one of the largest manufacturers of lighting products here in Canada. The factory's primary mandate is specialty fluorescent products.
To a question about challenges resulting from the birth of this new business, John responds without hesitation: "The change was seamless in Canada because the legal entity remained intact and the processes and the people stayed the same; from a production perspective, nothing really changed. We came through it without difficulties.
"It was also a great opportunity through that process to maintain constant communication with our channel partners. This was the greatest benefit. Now the biggest challenge is to expand our share of the market. For us going forward the real focus will be on the luminaire products, and our strategy is to build on our strength, as the product line expands.
Our business in Canada is strong because of the alliances we enjoy with our channel partners. This is our route to market and one that we will continue to advance. These partnerships are the foundation of our success".
I met John during Lightfair 2017 in Philadelphia, where he was happy to participate in this huge North American lighting trade show. "For us this is the place of choice to showcase our new products. The Canadian community is actively involved in this event. Everyone is here — distributors, lighting designers, specifiers. It is a privileged opportunity for this community to find, see and understand the new product offerings and new solutions."
What trends do you see in the lighting industry?
"I would say connected lighting and light sources that are addressable and easily adapted to the environment, light sources that are controlled in different ways and on the Internet. Today we are talking about the adaptability of light and how we can do that with new technology. People now really understand solid state lighting, the benefits of it, and its applications.
"It is an exciting time. When I first started in the lighting industry, nothing of what we are talking about existed. However, I believe relationships and the way we do business haven't changed a lot. The requirements are certainly different. Before the advent of LED technology, despite all our efforts light source failure was the base of the business. Now it is based on a better quality of light and better consumption, and more opportunities are emerging."
In response to the question of what can keep him awake at night, the issue of partner relationships resurfaces. "Making sure we are in line with the marketplace and evolving technology. I would hate to wake up and think that we could be behind in terms of product technology or our ability to keep up with it.. . I also think about the best way to make sure our customers are satisfied with our products and solutions – that they have enough information and the proper knowledge and training, to sell effectively.
I ask him with great seriousness if there is one thing he would like to change in our industry. A huge burst of laughter ensues, as if magical powers he didn't have were needed to make this change.
"One thing we could change in the industry is the number of short term competitors that we find in the market today — competitors that have acquired a technology and that are commoditizing it and then disappear. I am worried about that kind of proliferation, it can be very attractive on the surface."
His hope for the future of the industry is also reflected in his confidence in the new generation. "As a company, we have put in place an 18-month internship program both in Canada and in the U.S. We want to make sure we have a succession plan. It is a real challenge for our industry to ensure our future. It is time to work on it.
"The opportunities are great for young people who join the industry. They bring a new and fresh perspective, and they will find a business that is as exciting as any in terms of change and technology. There is a great future in lighting. We are a green industry and this is hugely compelling for a young generation looking for a higher purpose."
Line Goyette is Managing Editor of CEW; linegoyette@kerrwil.com.