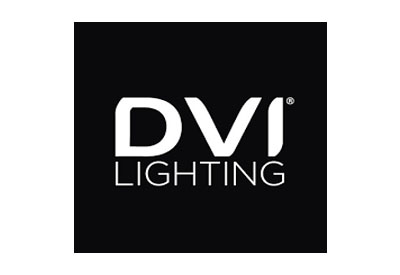 DVI Lighting was founded in Montreal in 1968 by Adam Altenberg, a holocaust survivor that brought his family to Montreal from Europe. Initially the company was named Dominion Ventures and focused on manufacturing and selling lighting components to lighting manufacturers throughout Quebec. During the early years the company thrived as Montreal was the centre of the Canadian based home furnishing industry. In the 1970's, Toronto, with its booming population and influx of immigrants, surpassed Montreal as the new manufacturing centre of Canada. Dominion Ventures was undaunted and maintained a strong presence in the industry, opening a location in Toronto.
The lighting manufacturing industry stayed strong throughout the 70's and 80's but Canadian manufacturers took a big hit with the introduction of NAFTA and rapid rise of Asian manufacturing at a fraction of the cost to manufacture in Canada. Further the late 80's and early 90's saw the introduction of big box stores from the US, which rapidly spread across the country.
The big box stores changed how Canadians were buying lighting products. The use of foreign manufacturing allowed them to offer drastically lower prices than products that were manufactured in Canada. In the 1980's there were over 300 lighting showrooms in Canada, in 2012 there were less than 150.
As the Canadian Lighting market was crashing Dominion Ventures was forced to shift its tactics from providing lighting parts made wholly in North America by North American workers to those made in the Asian market. Under the leadership of David Elman and Sam Wineberg the company used their new contacts in this new market and stopped functioning as a lighting components supplier and began designing and building its own fixtures, essentially transforming from a lighting supplier into a fixture company.
In 1997, Dominion ventures changed its name to DVI Lighting to reflect this new direction. Initially they manufactured the fixtures in Canada but even with imported parts it was still not cost effective. Sam Wineberg and David Elman then made the choice to move production offshore, the DVI line became a line of imported lighting fixtures developed in Chinese factories.
The transformation was essential for DVI, but they maintained their focus on quality products and aimed to train the Chinese manufacturers that quality was more essential than mass production. DVI worked with these manufacturers and developed a relationship that allowed quality production of products while also producing numbers sufficient to support the company in the Canadian lighting market.
DVI's ability to adapt to the market was successful. By the mid 2000's the company was thriving, and in 2007 it turned its attention southward to the American market. The gamble paid off thanks to the company's business philosophy, Design, Value and Inventory (DVI).
Today, DVI is a major player in the North American Lighting Industry. "With Robert Borg as CEO and Creative Director, the company continues to build upon its three founding principles; a strong commitment to annual design cycles keeping the product line fresh and in fashion, offering pricing on product so average families can afford the line and feel that it has value in excess of its price point, and maintaining a fill rate for inventory do that retailers feel confident and trusting that when they need product, they will get it."