Stanpro EFC Scholarship Recipient for 2022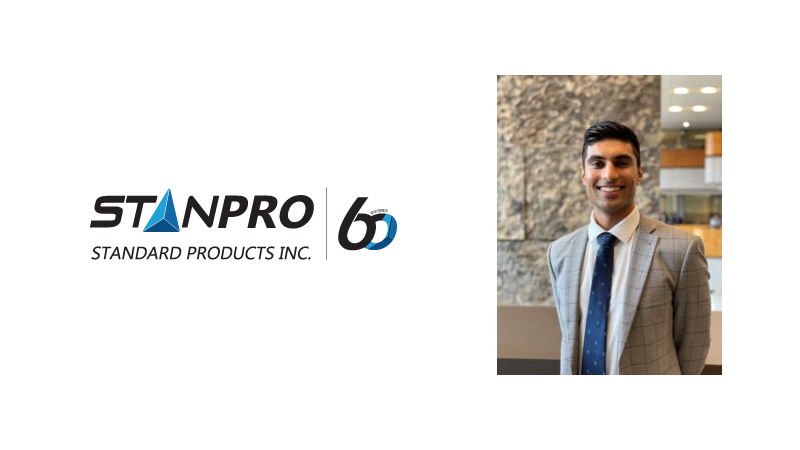 November 21, 2022
Ascot Capital Group, Stanpro's corporate seat, is proud to announce the awarding of its annual scholarship under the Electro-Federation Canada scholarship program for a 5th consecutive year.
To be eligible, student applicants must meet specific criteria leading to careers in the electrical industry. The criteria are as follows: Applicants must pursue post-secondary studies in a discipline that leads to a career in the electricity industry such as a degree in electrical engineering, electrical technology, or a technique in the field of electricity, studies in industrial distribution, sales or marketing, finance, human resources, management and operations, logistics or information technology.
Moreover, this $3,500 scholarship, funded by Ascot Capital Group, and available to a Canadian university or college student, is granted only to a candidate who has an excellent academic record. Eligible students must have completed two years of a business management or business program and must have achieved an overall average of at least 80%.
This year's successful recipient of the Ascot Excellence Scholarship is Nishaan Singh Dulay, a student at Western University, located in London, Ontario. Nishaan is completing his final year leading to a bachelor's degree in administration. During his academic career, he studied kinesiology and then veered toward administration. During his studies, he played on the men's soccer team for 2 years.
Nishaan spent the first year of his studies toward a degree in administration during the COVID-19 pandemic with courses entirely online. This motivated him to add an extra year to his studies to finish with a double bachelor's degree.
For Nishaan, the Electro-Federation Canada Scholarship Program is timely because he is passionate about the environment and emerging technologies: "I am passionate about environmental sustainability, so I hope to pursue a career that incorporates these values. I would like to promote electrification from renewable energy sources, and work in ESG-type infrastructures, or manage a supply chain to ensure that the electrical components are set out in a sustainable way.
"Thank you for awarding me this scholarship, which will have a significant impact on my ability to participate in extracurricular activities in my final year of university and allow me to pay off my student debt at the end of my studies," commented Nishaan.
"I became interested in EFC because I recognize that electrification and automation are two means by which our economy can become greener. I even managed to convince my mother to buy an electric car instead of a traditional fuel-powered vehicle!"
Stanpro and Ascot are proud to support the next generation of workers in the electrical industry such as Nishaan!
More information on EFC's Excellence Scholarship Program can be found here: https://www.electrofed.com/fr/about/2021-efc-scholarship-program/