Leviton Canada Achieves Carbon Neutrality

Leviton Canada expedites it's 2025 commitment to reach carbon neutrality and publishes its global
Sustainability Report.
September 11, 2023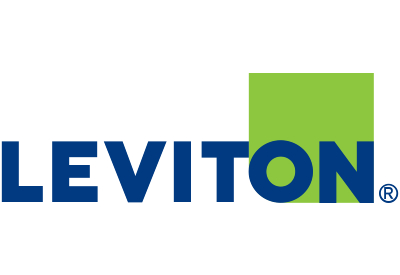 In 2022, Leviton announced its climate change goal to achieve company-wide Carbon Neutrality by 2030 (CN2030) and its ambition to achieve Net-Zero Carbon by 2050. For Leviton Canada, the goal was more aggressive, with a commitment to reach carbon neutrality by 2025. We are proud to announce that this objective was achieved 2 years earlier, in Q2 of this year.

Leviton reduces transport footprint
With energy efficient lighting in place, and hydropower, a clean and renewable energy source powering most of the facility, we quickly identified that the largest contributor to our carbon footprint was transportation, both upstream and downstream. In late 2022, we implemented an order consolidation program in Canada. Through the order consolidation process and an increase in our fill rate, we reduced our downstream kilometers travelled by 50%. In 2022, our products have 10,000,000 kms versus 21,000,000 kms in 2021.
Reducing carbon footprint through renewable energies
Canada being the fourth largest hydropower producer in the world, with over 60% of Canada's electricity being hydro powered, we want to ensure other countries have the same access to clean renewable energy. With that in mind, we have chosen to invest in the Incomex Hydroelectric Project in northern Brazil, consisting of a bundle of three small run-of-river hydroelectric projects. They are in very remote areas, where the electrical system was predominantly generated by thermal power plants, fired by fossil fuels. This project will replace some of that thermal generation and bring a clean and renewable source of
energy, to develop these areas socially and economically.
Through all our efforts, we were able to realize a 200 tons CO2e reduction from 2021 to 2022, and through offsets, became carbon neutral.
"Embracing sustainability is not just a moral imperative but a strategic necessity. Leviton Canada is committed to ensuring that we integrate sustainable practices into every aspect of our operations, essential for securing a prosperous future for both our business and the world we inhabit." said Jason Prevost, President and chief operating officer, Leviton Canada. "We take immense pride in our dedicated employees whose relentless efforts have propelled us towards carbon neutrality, reflecting a united commitment towards a greener and more sustainable future."

In addition, Leviton has released its first Sustainability Report highlighting progress through fiscal year 2022 toward the company's goal of achieving Carbon Neutrality by 2030 (CN2030). Developed in 2022, the CN2030 program is comprised of five action categories in which the company is poised to make the greatest impact across all business units: Carbon and Energy Reduction, Innovation, Reducing Jobsite Waste, Maximizing Recycling, and Water Stewardship.
The Leviton 2022 Sustainability Report is available on the company's sustainability webpage. For more information about Leviton, the company's Sustainability Program and the company's product offerings, please visit https://www.leviton.com/en