Lumenpulse Appoints Peter Timotheatos as President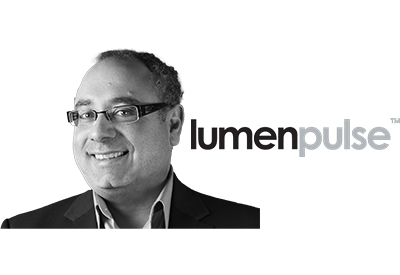 August 19, 2022
Lumenpulse is pleased to announce the details of an internal reorganization, with the appointment of Peter Timotheatos as President of Lumenpulse, effective immediately. He will continue to report to François-Xavier Souvay, Founder, President, and CEO of LMPG (formerly known as Lumenpulse Group).
Peter joined Lumenpulse in 2014 as Senior Vice-President of Finance, and has subsequently been appointed as Executive Vice-President, Chief Financial Officer, and Chief Operating Officer. He has excelled in overseeing our manufacturing operations and human resources management, in addition to his finance and IT responsibilities. More recently, Peter also assumed responsibility for Sales, Customer Experience, and Technical Services – a challenge he met brilliantly, and has since continued to forge strong ties with all departments in the company, demonstrating a clear passion and vision for our business and people. The evolution in Peter's role and responsibilities within Lumenpulse follows a natural progression in the near decade he has been with the company.
François-Xavier Souvay states, "I founded Lumenpulse over 16 years ago with the sole objective of providing innovative lighting solutions, whilst always being ahead of the market and exceeding our clients' expectations. I am very confident that under Peter's leadership, Lumenpulse will continue its growth as a well-established and successful brand, with an emphasis on new product development and innovative solutions."
This change in the organization will allow François-Xavier Souvay to focus on the global strategy of LMPG, the parent company of Lumenpulse, and devote his time in expanding our Group's product and solution portfolio through strategic initiatives. François-Xavier will continue to support Lumenpulse's leadership team in an advisory capacity.
In addition to his new responsibilities as President of Lumenpulse, Peter will retain his role as Executive Vice-President and Chief Financial Officer for LMPG.