DALI Alliance Technical Guides Explain DALI+ And Wireless Gateways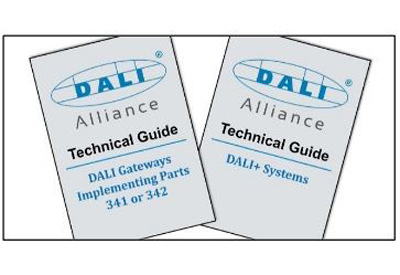 Nov 5, 2021
The DALI Alliance recently published two new Technical Guides that detail DALI specifications for wireless and IP-based connectivity. One Technical Guide examines wireless lighting control with DALI gateways, while the other explores the DALI+ specification for providing DALI lighting control over wireless and IP-based networks.
Based on the open global standard IEC 62386, the Digital Addressable Lighting Interface (DALI) was originally built around wired networks, but has recently broadened its scope to encompass wireless applications. The two new Technical Guides set out different ways of using wireless connectivity for lighting control, giving designers the flexibility to match the control system to their specific requirements.
Click here to download these new Technical Guides.