TPL Lighting Announces New Company President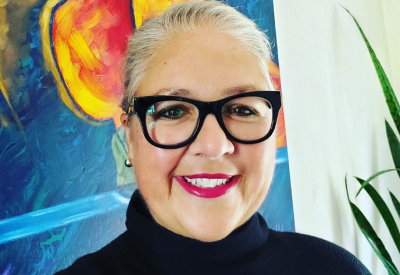 Jan 4, 2021
TPL Lighting, a full service supplier of architectural lighting and controls for the Greater Toronto Area, is excited to announce the appointment of Dayna Bradley as President of TPL, effective as of January 4th. Bradley joins the company from Brigholme Interiors Group, where she served as Vice President, Business Development. Bradley is taking over leadership of the company from Andy Pott, who founded TPL Lighting 28 years ago. To ensure a smooth transition, Pott will work with Bradley until retiring July 31, 2021.
A highly respected member of the Commercial Interiors Industry, Bradley is an established Executive Leader offering over 20 years of experience transforming internal work cultures and driving sales through business development. Recognized as an influential change leader, Bradley is a hands-on mentor who builds best-in-class teams in an inclusive and collaborative work environment. With strong relationships in the Architecture and Design Community, Bradley brings her personal brand, strategic leadership and strong business acumen to TPL.
"Dayna's appointment and this transition are exciting milestones in a succession plan that the family ownership group has been working on for the past three years," says Pott. "Dayna's people-focused leadership style, industry expertise, and market understanding will build on the success we have achieved to date. Personally, I am thrilled to have Dayna join the team and am excited to have her at the helm of TPL's next chapter."
"I am excited and very proud to be joining the TPL family" says Bradley. "As a leader in the lighting industry, TPL is an established brand, renowned for excellence in client service. Building on that strong foundation, I look forward to working with the team and steering the company toward a very bright future. Andy's are big shoes to fill, and I am honoured to have been offered the opportunity to lead this amazing team."
As President of TPL Lighting, Bradley will play a key role in developing and delivering on TPL's strategic vision. Bradley's sales and leadership experience, coupled with her extensive business network, will further enhance TPL's brand in the lighting industry.