Acuity Brands Announces Management Changes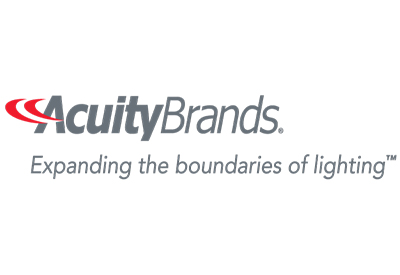 Sept 9, 2019
Acuity Brands announced that Richard K. Reece was appointed President of the Company effective September 1, 2019. He was formerly Executive Vice President and Chief Financial Officer of Acuity Brands. Reece assumes responsibility for the commercial operations of the Company, including all product creation activities.
Also effective September 1, 2019, Karen J. Holcom was promoted to Senior Vice President and Chief Financial Officer of Acuity Brands. She has been with the Company for 21 years and has held various positions during her tenure, including controller and interim CFO. Holcom most recently served as Senior Vice President leading the areas of Finance and Associate Engagement. Holcom is a Certified Public Accountant with a bachelor's degree in accounting from Clemson University and a master's degree from Georgia State University's Executive M.B.A. program.
Effective August 31, 2019, Laurent J. Vernerey stepped down from his position as Executive Vice President of Acuity Brands and President of Acuity Technology Group. Going forward, he will serve in the newly created position of Strategic Business Development Executive. Vernerey's new position will entail fewer responsibilities and a reduced time commitment, which he requested in order to devote more time to his family.