Magic Lite Appoints National Sales Manager, Sales Engineer – Quality Assurance Manager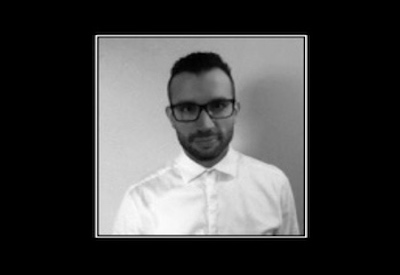 March 10, 2016

Senior Vice President of Business Development Jeff Harris has announced the appointment of Martin Leguerrier as National Sales Manager, effective March 1, and Christian Galoiu to Sales Engineer — Quality Assurance Manager, effective February 1.
Leguerrier will work closely with all Magic Lite sales agents while developing the company's electrical and lighting channels. A key focus will include building relationships with contractors, OEMs and corporate clients while nurturing the company's rapport with the electrical wholesalers.
PHOTO: Magic LIte's National Sales Manager Martin Leguerrier
Leguerrier has more than 15 years of experience in the lighting industry in both the sales and channel segments. He has worked as a sales representative for WSA and Aland Enterprises in Ottawa, and previously in distribution with Marchand Electrical Co. and Nedco. He has expertise in DMX control, lighting layout and design.
Leguerrier will be working out of Magic Lite's new Offices in Burlington, ON: 905.825.9592, ext, 115; martin@magiclite.com.
In Christian Galoiu's position as Sales Engineer – Quality Assurance Manager effective, he is responsible for providing quality assurance through managing the product approvals process and providing technical and logistics support to the customer service team. In addition, Galoiu is managing Magic LIte's customer return process (RGAs), in field trouble shooting and assisting in outside sales activities in the GTA region.
Galoiu has been part of the Magic Lite team for more than five years in sales, and more recently managing the warehouse, assembly and logistics. Christian holds an electrical and mechanical engineering degree, and is a licenced electrician. He also works out of the Burlington offices: 905.825.9592, ext. 113; christian@magiclite.com.