2 Lighting Firms Win Gold, Silver IIDEX Canada 2015 Innovation Awards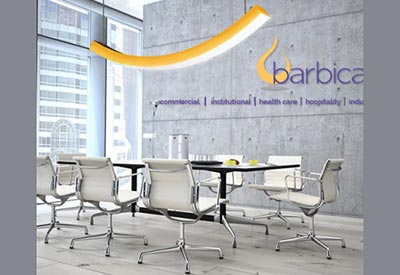 Dec 8 2015
LightForm and Barbican are among this year's Innovation Award winners at IIDEXCanada's 31st National Design and Architecture Exposition & Conference. The event brings together multidisciplinary interior design, architecture and real estate communities for a sourcing, networking and educational event celebrating creativity and best practices.
LightForm won gold for its Lana fixture. LightForm is a national lighting supplier with four offices and flagship showrooms across Canada. LightForm's showrooms in Edmonton, Calgary, Vancouver, and Toronto provide designers and architects with the space and expertise they need for their residential, commercial, and hospitality projects.
Find out more: http://lightform.ca
PHOTOS: Top to Bottom: LightForm's Lana and Barbican's Wave

Barbican won silver for its Wave. Based in Fort Erie, ON, Barbican designs, manufactures and distributes commercial interior and exterior lighting and architectural products throughout North America. Customers include restaurants, schools, hotels, mausoleums, libraries, offices, conference centres, hospitals, and others.
Find out more: http://barbican.ca/Default.aspx