Updated IES Roadway Standard Hits the Street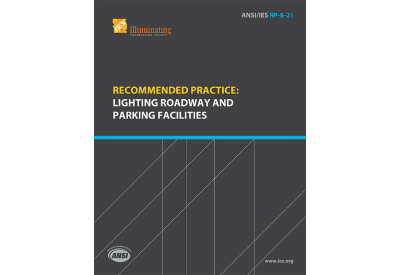 July 26, 2022
Intended as a basis for the design and installation of roadway lighting and associated systems, the newly updated ANSI/IES RP-8-21: Lighting Roadway and Parking Facilities is a compilation of numerous previously distinct IES American National Standards.
The subject of adequate road lighting is relevant to practically everyone, as we have long existed in a 24-hour society. As such, driving at night is a necessity for many. Unfortunately, even though about 25% of travel takes place after the sun has set, throughout North America, over half of all fatal collisions happen during nighttime hours. The benefits of illumination are as clear as the visibility that roadway lighting provides. There is consensus that roadway lighting substantially decreases nighttime automobile collision rates. Furthermore, pedestrians are made safer by lighting, and roadway illumination can correlate with numerous other benefits not associated with driving, including economic benefits (as lighting may draw more people into a commercial area), aesthetics, and even making people feel safer.
As discussed in the Introduction of RP-8, lighting design criteria needs to carefully consider the following goals:
Improve motorist visual quality
Provide quality light and increased contrast for seeing hazards Illuminate conflict areas
Minimize environmental impacts of light at night
Employ lighting systems that are easily maintained and minimize energy use
By recommending proper techniques, RP-8 allows motorists, pedestrians, and cyclists within the right of way to benefit from the value of lighting, as, if lights aren't installed or designed properly, their benefits may be reduced. The document takes an expansive and comprehensive approach toward making roadway lighting suitable to assure public safety. In many respects, the information it details helps users achieve an understanding of various ancillary implications of roadway lighting, as it outlines as an assortment of relevant facts and issues.
To order RP-8, visit https://store.ies.org/product-category/roadway-lighting/.