Signify Receives Best Industry Score in S&P Sustainability Assessment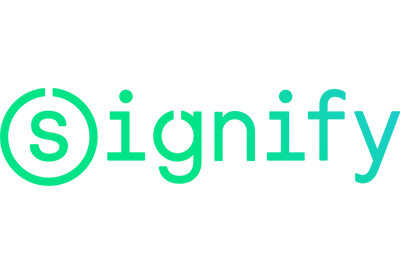 October 12, 2022
Signify has obtained the highest industry score in the 2022 S&P Global Corporate Sustainability Assessment with 88 points from a possible 100. Based on this new assessment, the company looks forward to securing its position in the Dow Jones Sustainability World Index for the sixth consecutive year.
Signify's high rating reflects the company's continued efforts in sustainability leadership under its Brighter Lives, Better World 2025 program. Two years on from announcing it is carbon neutral in its operations, Signify aims to double its impact on the environment and society.
As of September 23, 2022, Signify performed in the 100th percentile in the Electrical Components & Equipment category in the S&P Global Corporate Sustainability Assessment. The company obtained full scores (100/100) in 64 categories including Climate Change Strategy and Scope 3 GHG Emissions, Risk Culture, Product Design and Innovation, Social Reporting, and Policy Influence.
"I am immensely proud of the work we continue to do to embed sustainability in our operations, and these efforts have been captured in our high rating." Eric Rondolat, CEO of Signify
"With the tangible effects of climate change playing out more visibly year on year, our customers and the investment community are looking critically at what companies are doing to make a positive impact. This reinforces our decision to focus on energy-efficient technologies that make better use of the earth's limited resources."
Signify reported in detail on its commitment to climate action in 2021 in the company's first dedicated Climate action report. More information can be found on the sustainability webpage.