LSI Industries Reports Fiscal 2023 First Quarter Results and Declares Quarterly Cash Dividend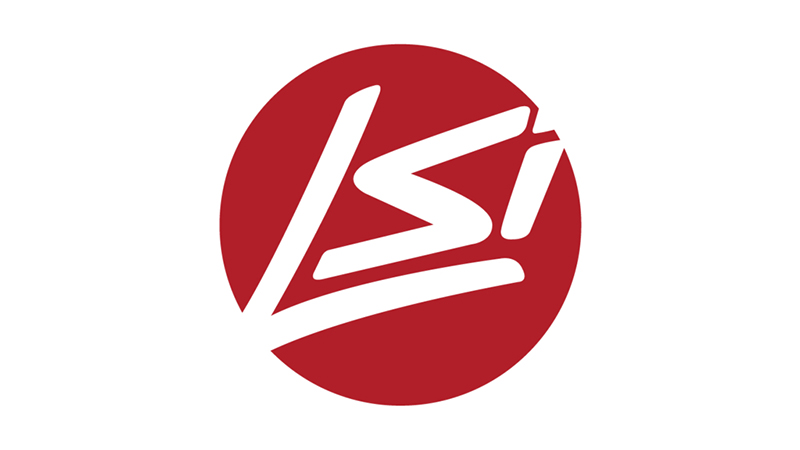 December 5, 2022
LSI Industries Inc. reported financial results for its fiscal 2023 first quarter.
FISCAL 2023 FIRST QUARTER
Net Sales +19% y/y to $127.1 million
Net Income +100% y/y to $6.3 million; Adjusted Net Income of $7.1 million
Diluted EPS of $0.22; Adjusted EPS of $0.25
EBITDA of $12.4 million; Adjusted EBITDA $13.3 million or 10.5%/sales
Free Cash Flow of $10.1 million
Debt net leverage decline of 32% y/y to 1.7x
For the fiscal first quarter 2023, LSI delivered significant year-over-year growth in net sales, driven by strong demand in the Company's key vertical markets for both Lighting and Display Solution products. Operating Income, net income, and adjusted EBITDA each increased substantially on a year-over-year basis in the first quarter, driven by a combination of higher net sales and strong margin realization.
The Company reported fiscal first quarter net sales of $127.1 million, an increase of 19% versus the prior-year period. Reported net income was $6.3 million, or $0.22 per diluted share, versus $3.1 million, or $0.11 per diluted share in the prior-year period. Adjusted net income was $7.1 million, or $0.25 per diluted share in the fiscal first quarter, compared to $3.5 million, or $0.13 per diluted share last year.
The Company reported adjusted EBITDA of $13.3 million in the fiscal first quarter, an increase of 76% versus the prior-year period. LSI reported an adjusted EBITDA margin rate of 10.5% in the first quarter, versus 7.1% in the first quarter last year, driven by a combination of volume growth, improved price realization, disciplined cost management and a more favorable sales mix. A reconciliation of GAAP to non-GAAP financial results is included in the attached press release schedules.
LSI generated free cash flow of $10.1 million in the fiscal first quarter, driven by year-over-year growth in operating cash flow, together with improved non-cash working capital management. Improved cash flow conversion resulted in a corresponding reduction in the ratio of net debt to trailing twelve-month adjusted EBITDA to 1.7x, LSI's lowest level in nearly two years.
The Company declared a regular cash dividend of $0.05 per share payable on November 22, 2022, to shareholders of record on November 14, 2022.
MANAGEMENT COMMENTARY
"During a period of broader market volatility, LSI delivered strong first quarter results, highlighted by substantial growth in net sales, margin rate, and profitability," stated James A. Clark, President, and Chief Executive Officer of LSI. "These strong results reflect continued execution of our vertical market strategy, which prioritizes resource allocation toward those highest-return opportunities where LSI is uniquely positioned to win. Our bundled solutions, technical expertise and customer-centric service model remain key areas of competitive differentiation for us, positioning us to drive margin expansion. Despite widely recognized inflationary headwinds, we achieved an adjusted EBITDA margin rate of 10.5% in the first quarter, LSI's highest in over ten years, a testament to the efforts of our entire team.
"We generated strong year-over-year growth in free cash flow during the first quarter, resulting in a further reduction in our net leverage to 1.7x, or the lowest in nearly two years," continued Clark. "With supply chains continuing to stabilize, we have reduced the pace of investment in new inventory to ensure product availability, leading to a corresponding improvement in non-cash working capital efficiency. We expect that, for the full-year fiscal 2023, we are on-track to deliver significant year-over-year improvement in free cash flow and debt reduction, the combination of which will enable the company to pursue opportunistic organic and inorganic growth investments.
"During the fiscal first quarter, we continued to see quote and order activity across our vertical markets outpace growth rates within the broader, domestic non-residential construction market," continued Clark. "Total first quarter orders were 12% above the prior-year period, with both the Lighting and Display Solutions segments achieving double digit growth, building upon solid prior year results.
"At this year's annual National Association of Convenience Stores (NACS) conference, we had one of our most successful trade shows in years, with strong interest from customers and partners," noted Clark. "At the trade show we launched our REDiMount™ product, revolutionary lighting solution for refueling station/convenience store canopies that reduces installation time by more than 50%. This product is an excellent example of our collaborative, customer-centric approach to product innovation, an approach that facilitates rapid adoption our products as they come to market.
"Our Lighting segment had an outstanding quarter with sales increasing over 30%, gross margin rate improving 290 bps, and operating income increasing 109% compared to the same quarter last year. Demand for our products was strong across all channels, including double-digit sales growth in both project business and shipments to distributor stock.
"Our efforts over the last two years to strengthen our lighting offering for select vertical market applications continues to position LSI to win additional business. While sales for both indoor and outdoor products increased significantly, first quarter sales for key indoor applications increased by more than doubled versus the prior year, driven primarily by new product introductions. We continue meet the demanding delivery/service requirements of the market, capitalizing on our supply chain capabilities, and recently reduced lead-times for certain key products. First quarter Lighting orders increased 11% compared to the prior year period, and we exited the quarter with a healthy backlog.
"Our Display Solutions segment continued to experience solid sales growth, led by the grocery and refueling/convenience-store verticals," continued Clark. "The Display Solution gross margin rate increased 450 bps compared to the prior year-period, reflecting improved pricing on all major project programs, together with favorable project mix. As a result, operating income improved more than 70% versus the year-ago period. Inquiries and design work for prospective new programs continue at a healthy level in our largest vertical markets, which include Grocery, Refueling/C-Store and QSR (Quick Serve Restaurants). Display Solutions orders for the first quarter were 12% above prior year. We have strong, well-established positions with both companies in the recently announced combination of two of the nation's largest grocery store chains and are excited about future growth opportunities.
"Total Display Solution sales were constrained during the first quarter, as shipments of digital menu board systems to quick-serve restaurant (QSR) customers were delayed due to site installation scheduling changes and temporary component availability issues. We've balanced both the site scheduling and component supply chain challenges for the last eighteen months and expect availability will correct over the near-term, allowing menu-board shipment activity to increase in the fiscal second quarter. In addition, we completed initial turnkey installations of display products for a re-branding program with a global oil company for re-fueling sites in Puerto Rico. The majority of installations for this $10+ million program are scheduled for completion in the fiscal second quarter of 2023.
"LSI enters the fiscal second quarter with continued momentum and is well-positioned to build on the success of the last two years," concluded Clark. "We continue to win additional business in both new and existing market verticals as evidenced by a growing backlog of activity. Relationships with our partners and customers have never been stronger, as they increasingly recognize the value of our solutions and our on-going commitment to satisfy their unique requirements."
CONFERENCE CALL
A webcast of the conference call and accompanying presentation materials will be available in the Investor Relations section of LSI Industries' website at www.lsicorp.com. Individuals can also participate by teleconference dial-in. To listen to a live broadcast, go to the site at least 15 minutes prior to the scheduled start time to register, download and install any necessary audio software.
Details of the conference call are as follows:
Call Dial-In: 1-877-407-4018
Conference ID: 13733404
Call Replay: 1-844-512-2921
Replay Passcode: 13733404
A replay of the conference call will be available between November 2, 2022, and November 16, 2022. To listen to a replay of the teleconference via webcast, please visit the Investor Relations section of LSI Industries' website at www.lsicorp.com