What You Need to Know About Architectural-Grade LED Drivers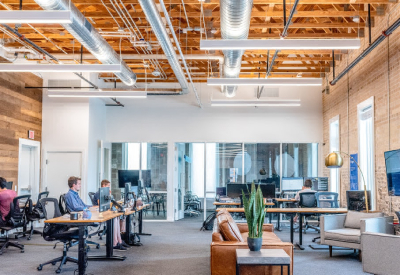 May 20, 2020
Choosing the right architectural fixture is a vital step in successful lighting design. And it is not just the physical aesthetics of the fixture that support the design plan. The inner workings of the luminaire–specifically the LED driver technology–plays a critical role in meeting a lighting plan's quality of light and efficacy requirements. And not all LED drivers are created equal.Architectural-grade LED drivers are packed with performance and offer a combination of features and functionality that meet the tough demands and flexibility required in architectural lighting design. Here are four key capabilities architectural-grade drivers offer:
Synchronized ON/OFF Timing and Dimming Control
A basic requirement of any architectural lighting design is consistent ON/OFF timing and dimming levels across multiple luminaires. This is critical because any variations in start-up times between the luminaries can create an undesirable "popcorn" effect where there is a slight pause between the first light coming on, and then the second light, and the third, and so on.
With true architectural-grade LED drivers, you can 'mix and match' drivers with different wattage to efficiently achieve a specification without compromising light quality. Synchronized ON/OFF timing and dimming control enables consistent dimming levels across multiple luminaires in a space, or even within a single linear luminaire where multiple drivers have been used.
True 1% Dimming Across the Full Programmable Current Range
Although many LED drivers claim dimming to one percent (1%), the truth is they only meet 1% dimming at a specific point or section of the driver's programmable output current range. Architectural-grade drivers offer true 1% dimming which means the 1% dimming spec is available across the driver's entire programmable output current range. This capability supports design flexibility and enables fixture manufacturers to guarantee the spec can be met.
For example, a 20W LED driver sold on today's market is programmable across an output current range of 100-700mA, and touts 1% dimming. However, upon closer look at the datasheet, the minimum output current that the driver can provide is 4mA. This means that 1% dimming is only available if the driver's nominal output current setting is on or above 400mA. The range of 100-399mA does not offer a 1% dimming option. Even though the product claims 1% dimming, this spec is not achievable across the entire programmable output current range.
Smooth Transition from Dim to OFF
DIM-to-OFF is a lighting effect that provides a smooth transition between ON and OFF controlled via the dimming interface. It is becoming a requirement for architectural lighting design projects and is even included in some building codes. DIM-to-OFF provides a more favorable occupant experience than light levels that turn fully ON or OFF suddenly. Yet many traditional LED drivers do not have this functionality.
Select architectural-grade LED drivers also have a programmable AUX output that extends the DIM-to-OFF capability to fixture-integrated sensors and controls. The driver can power and control these smart components with no additional power pack thus reducing cost and simplifying the wiring while providing design flexibility and integrated smart capabilities.
Protection from Failures in the Field
Failed fixtures caused by miswiring during installation are commonplace because 277V neutral wires can be gray, as can 0-10V control wires. Not only does miswiring the dimming interface to AC line voltage during field installation result in a non-working luminaire, often the driver needs replacement.
Architectural-grade LED drivers have a self-protect feature against this type of miswiring. In addition, these drivers provide a visual warning that this type of miswiring has occurred. The luminaire's light output level remains fixed at approximately 30% and is unresponsive to 0-10V control signals until the miswiring is corrected. Once miswiring is rectified, the fixture is fully operational.