Q2 2020 Pulse of Lighting Survey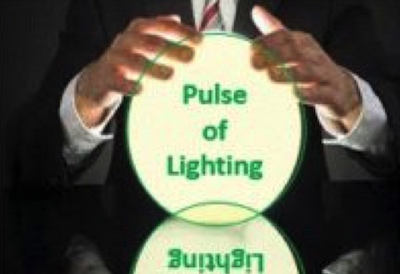 June 22, 2020
This survey was originally published by Electrical Trends
Lighting represents 20-25% of industry sales and can represent more for a construction-oriented distributors. And it represents a higher percentage of project business. With the market down as severely as it was in April, even though it has stabilized, and concerns for project business in the second half of the year, we're launching Electrical Trends is releasing their second quarter Pulse of Lighting survey as another industry data point.
Adding to concern is the retail industry. As retailers declare bankruptcy and close stores this reduces lighting upgrade / renovation opportunities and new retail construction comes to a grinding halt. Yes there is the flip side as these stores become repurposed, but that will take time. Distributors that focus on the retail lighting space could face challenges.
Where are the opportunities?
But there are still opportunities as many still had April business, some activity was delayed a bit typically due to labor issues, rebates continue and more. With construction, and economies, re-opening throughout the country, job-site work is being done. Further, as businesses reopen, some are looking at renovation projects due to needed office reconfiguration to support employee safety.
And we've spoken with companies that are being "aggressive" in following up with distributors and finding that the old adage of "showing up is half the battle" can win business as they are being very responsive to distributor requests – returning calls quicker.
Business is still getting down and, while the industry is projected to be down 20-25% by the end of the year, the electrical industry is still expected to be a $90+ billion business and the total lighting market is still "large".
Further, we've heard of companies where stock business was okay while projects were delayed. And interestingly we've heard less about "unbranded / no-name lines" (not that they aren't out there). Perhaps COVID-19 has impacted smaller white good companies more?
Another area that has raised visibility, and could have some impact on lighting sales, is the widespread promotion of UV-C lighting. This may stimulate some activity with the most recent news coming from Signify and its Philips Lighting brand of a BU study that affirmed their UV-C technology is 99% effective against COVID-19.
The questions / issues from many regarding UV-C lighting include:
Will it stimulate a renovation cycle? The challenge will be getting the message to end-users to get them to want the product.
And then educating customers and the channel of where placed / how many of the tubes, or fixtures depending upon how sold, are needed to be effective.
Which UV-C lighting "product, technology, brand" may be more effective? Or "what is the difference with all of the brands?"
With many starting to have, and many being unknown names, will more product be sold through the channel, through other channels, or direct?
With many brands, will pricing decline and the margin opportunity wither away in the race for sales?
While UV-C lighting is not a COVID cure-all, it could potentially be another tool in the battle against COVID-19
While the quarter has been a challenge for most according to our COVID-19 Electrical Market Sentiment reports, given the importance of the lighting market, we'd appreciate your input specifically about your Q2 lighting business and the Q3 outlook.
If you could take a few minutes (no more than 3) to answer the following questions we will get the results back to you by the end of the month.
The Pulse of Lighting Survey is conducted Electrical Trends.