Leviton LED Ceiling Occupancy Sensor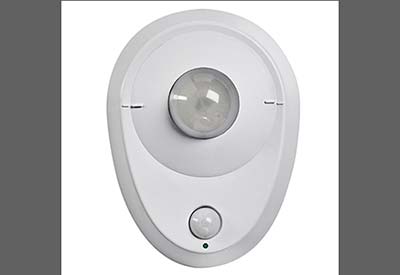 Dec 17 2015
The new LED Ceiling Occupancy Sensor expands Leviton's line of ceiling lampholders for closets and closed spaces. The device automatically senses movement to turn lights on. The LED ceiling occupancy sensor is ideal for use in closets, as well as basements, attics, storage areas, utility rooms, workrooms and other open spaces in the home.
The LED Ceiling Occupancy Sensor offers a 284-degree field of view and automatically switches lights on when motion is detected and off after three minutes of inactivity. It is made with tough thermoplastic and is easy to install with pigtail leads and mounting holes for multiple box configurations. No wall switch is required. The device is suitable only for indoor use.
The Leviton LED Ceiling Occupancy Sensor meets NFPA 70 and NEC Section 410.16, C (1) Requirements, is ETL Listed, CA Title 24 Compliant and Energy Star Qualified. It comes with a two-year limited product warranty.
Leviton LED Ceiling Occupancy Sensors are now available through Leviton's network of retail, online and electrical distribution channels, including its online store http://store.leviton.com/
For more information on the LED Ceiling Occupancy Sensor, visit www.leviton.com