New DLC Policy: Horticultural Technical Requirements V2.0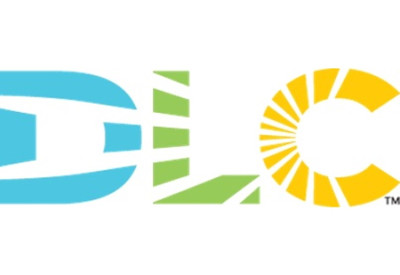 September 17, 2020
The DLC is pleased to release the following update to the Technical Requirements for Horticultural Lighting as Version 2.0, with an effective date of March 31, 2021. The DLC will begin accepting applications for V2.0 on this date. All horticultural lighting applications will continue to be qualified under Technical Requirements V1.2 until March 31, 2021.
Technical Requirements for LED-based Horticultural Lighting: Version 2.0
V2.0 contains updates to the V1.2 Requirements for Horticultural Lighting Products that work to continue the industry transition from traditional lighting data and metrics to horticultural-specific lighting data and metrics that better represent horticultural lighting performance. The V2.0 requirements also address barriers to listing variations of products by introducing a process for family grouping of products and private labeling of already-listed OEM products. The V2.0 requirements contain the following key updates:
1. Maintain efficacy threshold with additional reporting options
Draft 1 of V2.0 proposed an efficacy threshold increase to ≥ 2.10 µmol × J-1. The proposed threshold was based on an analysis of all products listed on the Horticultural QPL as of April 16, 2020 and was set at the value that allowed the top 85% of products, in terms of photosynthetic photon efficacy (PPE), to remain listed.

After analyzing comments received on Draft 1, the DLC acknowledges that LED-based horticultural lighting is still a nascent market and there are many efforts in development to update standardized metrics related to the range of photosynthetically and biologically active radiation. To allow the market to continue to develop, the DLC will maintain a PPE threshold of to ≥ 1.90 µmol × J-1 . The DLC's -5% tolerance on efficacy has not changed under V2.0.

Additionally, the DLC has introduced two new optional reporting measures intended to convey flux and efficacy performance information across 280-800nm, the range of electromagnetic radiation often associated with growth and development effects in plants. These measures are not required for DLC qualification, but can be listed on the QPL if desired by applicants.


2. Revision to align with ASABE (S640) terminology
Under V2.0, the DLC has updated policy language to more clearly align with the American Society of Agricultural and Biological Engineers (ASABE) ANSI/ASABE S640: Quantities and Units of Electromagnetic Radiation for Plants (Photosynthetic Organisms).

3. Revision to align with UL 8800
Under V2.0, products are required to be certified by an OSHA NRTL or SCC recognized body to ANSI/UL 8800 (ANSI/CAN/UL/ULC 8800), which is applicable for horticultural lighting products by that safety organization.

4. Revision to require TM-33-18 reporting
With V2.0, the DLC will require PPID and SQD information in the TM-33-18 document format. All new and update applications will be required to provide spectral and spatial distribution information in an .xml file per ANSI/IES TM-33-18.

5. Introduction of family grouping
Under V20, the DLC will accept family grouping applications within the horticultural lighting program. This option is intended to reduce testing burden as well as reduce the total application fees to list groups of products. By identifying the worst-case models within a family group, limited testing may be provided if the worst-case models demonstrate compliance with the Technical Requirements.

6. Introduction of private labeling
Under V2.0, the DLC will accept private label applications within the horticultural lighting program. This option is intended to allow re-listing of products under multiple organizations and brands that are exactly the same as the OEM products already listed on the Horticultural QPL. Private label products will not need to go through redundant testing and application fees will be reduced due to a simplified application review process.

Informational Webinar
The DLC will host an informational webinar on Thursday, September 17, 2020 from 1:00 – 2:00 pm ET to review the V2.0 Horticultural Technical Requirements and explain in more detail how they will be implemented. Register HERE