Juno UCES LED, An Economical Undercabinet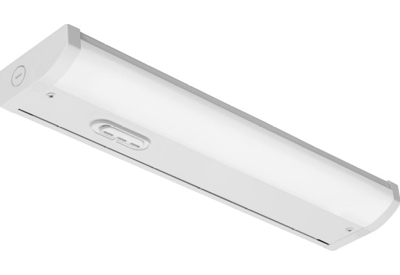 Apr 24, 2020
The economical Juno UCES LED undercabinet, available in 4 different length options, incorporates an accessible switch to select between 3 different color temperatures. Too warm or too cool? Simply toggle the integrated switch to your desired setting. The UCES offers convenient installation with the ability to connect power from the back or sides of the luminaire. Although the UCES is perfect for kitchen cabinets, it is well suited for other residential, retail and hospitality and commercial applications including, under and over cabinets, office lighting, coves and display cases.
Key Features:
• Switchable white feature (3000K, 3500K or 4000K) – set to match your desired environment
• Economical energy-efficient LED – perfect to upgrade from a traditional light source
• Low profile aluminum housing – durable white finish that matches a variety of decors
• Fully integrated screws – quick, easy installation. No more dropped or misplaced screws!
• 12, 18, 24 and 36" lengths – to fit under almost any size cabinet or shelf
• Simple installation – direct wire capable – 120V
• Contractor Select – all configurations are readily available
Go HERE for more Information.