Hubbell Lighting's PGL8 and SpectraSAFE Selected for IES Progress Report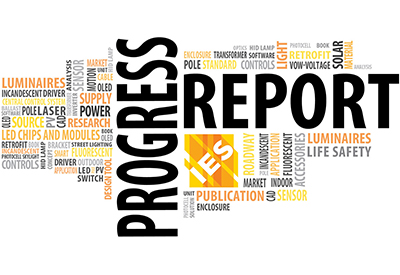 Sept 4, 2020
Two lighting and security solutions from Hubbell Lighting have been selected for inclusion in the 2020 Illuminating Engineering Society ("IES") Progress Report.
The selections for the Progress Report are made by the IES Progress Committee, which is made up of professionals in the lighting industry. The Committee is responsible for staying attuned to lighting industry news and innovation, and develop a yearly report regarding IES achievements.
Two products from Hubbell Lighting have been chosen by the IES Progress Report Committee to be featured in IES' 2020 Progress Report. Each of the solutions can be implemented in a variety of commercial, architectural, and industrial applications. This year's selections include:
PGL8TM from KIM Lighting. The PGL8 features edge-lit drop lens technology to meet the performance challenges associated with parking garage applications including illumination of driver lanes, entrances, elevator banks, and signage without an overabundance of spill light. The PGL8 is available in four distribution patterns equipped with optical control up to 125 Lumens per Watt. The unique edge-lit drop lens hides the aperture at normal viewing angles, effectively reducing glare, and increasing visibility. The PGL8 is the only edge-lit drop lens parking garage luminaire to feature standard upplight, brightening the space and eliminating the "cave effect" found in many parking areas. The PGL8 also has a smaller surface emission while maintaining a similar peak candela to other outdoor luminaires. With no visible hardware to diminish the aesthetic, sleek, design, the PGL8 utilizes the same three band design element found with all KIM Lighting luminaires for a coordinated illumination opportunity with other fixture families. The PGL8 is easily integrated into existing systems as a series of control options are available for tailored programming and meeting lighting code requirements.
SpectraSAFETM is the first scalable, cloud-based and wireless video security solution designed for commercial and industrial building applications that seamlessly integrates into a wide range of luminaires. It was designed to be an intelligent and elegant surveillance and security option for commercial and industrial environments that would typically utilize standalone, bulky and unattractive camera systems. The cameras are equipped with high-resolution full HD camera, IR emitter for low light conditions, two-way audio communication through microphone and speaker outputs, mobile and web-based application and low to no-cost cloud service capability. SpectraSAFE is also the first luminaire-based video security solution to offer secure, sharable and configurable user access to support multi-site and multi-tenant applications. It is supported by the feature-rich and multiplatform application Hubbell Camera Center, compatible with Android and iOS devices, and is also accessible through a web-based user portal.
Click HERE for more information on the Progress Report.