First Light Technologies BFL-S Series Solar LED Street Light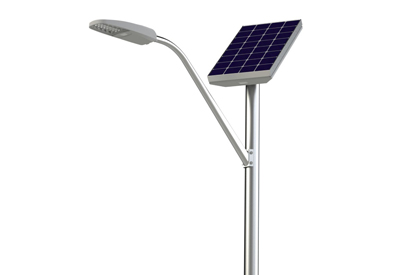 Apr 24, 2020
The BFL-S Series solar streetlight is First Light's brightest light to date.
Every detail has been purposefully designed to streamline the customer experience from simple install through to reliable lighting performance.
The self-contained, unobtrusive solar engine integrates its solar power, battery and adaptive control capabilities into a compact and simple form. This, combined with an efficient LED fixture, makes the BFL-S Series an excellent fit where high-performance, full cut-off and cost-effective lighting is required.
The BFL-S Series incorporates First Light's innovative Solar Lighting Controller (SLC) which allows it to predicatively adapt to surroundings, providing performance and reliability unavailable in other solar lighting products.
Applications
• Local and collector streets
• Parking lots
• Security lighting
• Plazas
• Parks
• Campuses
• Pedestrian pathways
Benefits
With the latest solar, LED and lithium battery technology, the BFL-S Series offers significant advantages:
• Cost-effective design ships fully assembled and installs in minutes
• Low installation cost and minimal site impact with no trenching or cabling
• Wireless control & communication with your light
• Minimal ongoing costs with no electrical bills
• Operates entirely independent from the grid and is immune to power outages
• A sustainable choice without recurring carbon emission
Go HERE for more information.