Eureka Mika Product Update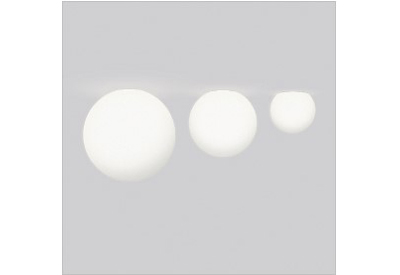 June 22, 2020
A new 8" diameter size has been added to the 12" and 16" existing diameters. The translucent white diffuser is made of impact resistant rotomolded MDPE. This smaller size makes a multiple globe composition possible, even in a small space.
In addition, a new ceiling surface mounting option has been introduced. The installation is easy and, with a "twist and lock" system enables a clean installation without visible fasteners. The new ceiling mount option enables designers to use Mika's classic globe shape in settings where the use of the pendant would not be possible because of ceiling height or because of the flexibility required in a space.
Go HERE for more information.