DLC Updates SSL V5 Requirements in Response to COVID-19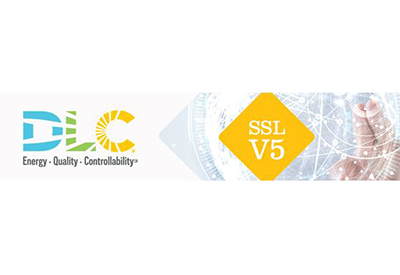 April 29, 2020
To address the disruptions to daily operations due to COVID-19, DLC has made adjustments to portions of Technical Requirements V5.0, effective immediately.
The deadline to update V4.4 products to V5.0 and V5.1 has been extended by 1 month.
The deadline to submit V5.0 new product applications has been extended by 3 months.
Dimming requirements for V5.0 Standard products have been postponed to V5.1.
They have provided a 15-minute video that describes the changes to the policy and how applications will be affected in detail. You can view the video below or review the updates directly in the policy itself (sections that have been updated are highlighted and called out in the document).
You can find the video HERE.
View Updated V5.0 Technical Requirements HERE.
View Updated Manufacturer & Industry Guidance HERE.
Premium Classification Correction to SSL V5 Requirements
As of April 27, 2020, the V5.0 Technical Requirements have been corrected to allow for Linear-Style Retrofit Kits for 2×2, 1×4, and 2×4 Luminaires to be classified as DLC Premium. Products in these Primary Use Designations (PUDs) may apply for Premium classification under V5.0. However, beginning with V5.1, these products will be re-classified as Standard and will no longer have the ability to be submitted under the Premium classification.
View Updated V5.0 Requirements HERE.
Possible COVID-19 Impacts to Technical Requirements V5.1
The DLC understands that the current situation is rapidly changing with varying impacts on businesses. They will consider the industry's assessment of COVID impacts with respect to the V5.1 timeline in June. DLC is continuing to gather information and manufacturer and market needs to inform this assessment. As always, they are open to insight and better understanding of how your business has been or will be affected. Please email them at info@designlights.org if you have information or insight that might impact the DLC's decision.