Dimonoff Shares Vision of New Sales Director, Jostran Lamontagne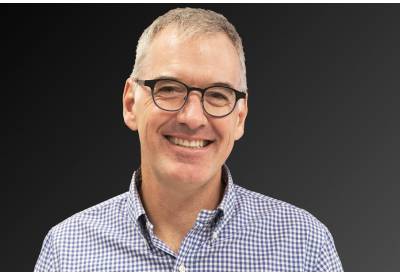 July 17, 2020
Dimonoff is pleased to present the vision of the new Sales Director, Jostran Lamontagne, who will bring new life and management expertise into the company's already passionate sales team. He took office at the end of June.
A VISIONARY
For Jostran, sales are all about teamwork. According to him, every collaborator has an important role to play in ensuring that the company brings real value to the world. In the case of Dimonoff, this means that the R&D investments must provide innovation and added value compared to competition. He believes that the products and services should meet and exceed the qualities and specificities required. He reinforces that our internal and external workforce should always be trained according to the most recent advances in the industry. In his vision, marketing must generate leads and communication with the customers and thrive to promote the products, the solutions and the team. He also strongly believes that the sales team should be structured to respond quickly to all requests deemed interesting. He wants to develop stable business relationships with partners, effectively train and supervise them and develop new relationships.
"We need to effectively train and supervise our partners and develop new relationships."
Jostran Lamontagne, Sales Director
Active listening is also a practice that he values and it is the main message that he wishes to share with partners: "We guarantee to understand your requests and stay abreast of market fluctuations." He specifies: "Internally, we will ensure that our collaborators work diligently to improve products and services but also develop new ones, responding to the vagaries of the sector."
CLEAR OBJECTIVE
"Of course, my goal is to increase sales at Dimonoff. To be successful, I will make sure that everyone who has a relationship with customers possesses the required tools necessary for successful sales. We will work to optimize business processes and increase synergy between collaborators, but also with Dimonoff partners. We will find proactive partners and make them autonomous to the highest degree. We will develop new markets and bring back new ideas to continue to be pioneers in the smart city market. "
Jostran deeply believes in teamwork, in the quality of the product, which must remain constantly on the cutting–edge of customer needs. He reinforced his point of view by stating that it is imperative that the production and R&D departments listen very carefully to customer feedback:
"I guarantee that our sales team together with the R&D department will improve our overall offer while meeting demands with great efficiency."
THE RIGHT PARTNERS
In the world of technological innovations, it is important not only to respond to market challenges by providing appropriate solutions, but also to have partners that are very curious to learn. The relationship must therefore be a two-way street:
"The markets are large and we want to collaborate with proactive, autonomous and ambitious entities. We will be able to engage the conversation on their vision, their evolution, and identify to whom we will provide all the necessary tools to meet that vision. Whether we are talking to manufacturers, equipment vendors, engineering offices, associations or cities, it's important to keep in mind that results are built together. Developing good customer relationships is key because partners need to become our greatest ambassadors in order to best represent our solutions and our expertise. "
THE WORLD OF TECHNOLOGY FASCINATES HIM
Equipped with a Bachelor's degree in Mechanical Engineering from Université Laval, Québec City, and an MBA from HEC, Montreal, that focused on international project management, Jostran explains: "I have always been attracted to technological innovation. I believe we have an opportunity to build a better world where technology plays a role in preserving the environment, as well as improving quality of life and security of communities everywhere. "
He truly believes that the world of IoT will become a revolution as big as the Internet was in the 1990s: "The connectivity of objects is definitely the logical extension of the interconnection between people that the Internet allows. The natural evolution must be oriented towards the benefit of people. "
OVERLAPPING EXPERIENCES LEAD HIM TO DIMONOFF
During his studies in mechanical engineering, he invented a new concept of artificial snowmaking which uses intelligent control to optimize the water flow according to the surrounding conditions in order to create the best possible artificial snow.
He has also worked on the development and sale of the firsts real-time sewer system control in North America. These systems, equipped with sensors, telemetry and centralized controls, managed the maximum water flows sent to treatment plants in rainy weather. Speaking of his sales pitch for this sector, he admitted that he often compared the sewer systems to the smart lighting systems.
Later, Jostran worked as a project director for cellular technology deployment projects of 2G and 3G networks in Europe for well–known service providers such as Orange, Ericsson, Nokia in northern France, Austria, Spain and Belgium.
His career also took him into the wine industry for several years. He took part in the design of the winery of several vineyards and has helped winemakers optimize the quality of their production. To perfect his art, he studied at Davis University in California in wine production, sales and marketing, manufacturing and fermentation method, and has taken courses at the Wine & Spirit Education Trust.
He also had the opportunity to use his newly acquired skills with his past technological knowledge, notably for an SaaS start-up that helps vineyards automate their sales process.
He also took part in international wine competitions as a tasting judge.
To complete the picture, Jostran also has his diploma as stock market broker.
Reflecting on his diverse professional journey, he gives us the following thought: "I look at my previous experiences and it is as if all roads have brought me to Dimonoff. Decision-support solutions, real-time management, telecom networks, SaaS systems and even wine … ".
He told us that he is proud to be part of a group that seeks to improve society by using technology: "I like to learn, as well as develop good relationships with my colleagues and with our business partners, while growing the company ."
PARTNERS WILL APPRECIATE
Jostran is a very structured and organized person. Partners will appreciate his natural ability to advance their projects. His multidimensional background allows him to have a very versatile spirit, focused on constant improvement, but also and above all, focused on the autonomy of everyone involved.
ON A MORE PERSONAL NOTE
Jostran is also quite the athletic type. He is a kempo karate black belt and loves skiing, playing tennis and riding motorcycles. He likes to laugh a lot and humour is a trait of his character.
Finally, what is clear from our meeting with Jostran is that he enjoys being contributing his skills and knowledge to a team that pushes technological frontiers. For him, this means learning, innovating, listening and meeting the needs of his customers. And ultimately celebrating good wins with a glass of wine.
We are confident that he will bring significant dynamism to the company and we wish him every success at Dimonoff.